Trauma Informed Aberdeen online event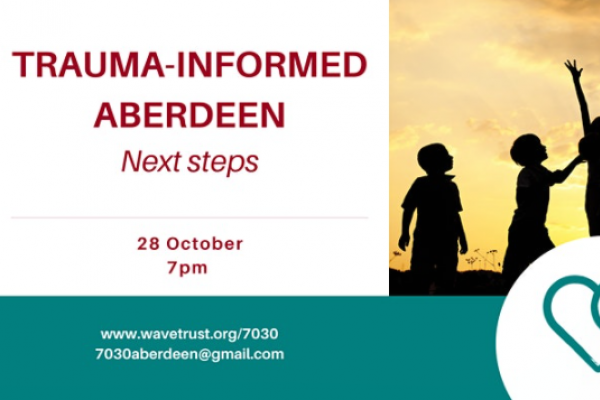 Following the hugely successful event in September, our Adult Services team are excited to announce their second online event alongside WAVE Trust's 70/30 Aberdeen on Thursday 28th October at 7pm.
"Want to make Aberdeen trauma-informed? Want to find other passionate people in your community? Want to get to the root of problems like violence, child maltreatment, substance abuse, mental health problems, criminal behaviour and more? Are you passionate about preventing Adverse Childhood Experiences? Then this is the event for you!"