Avenue Q visits The Culture Show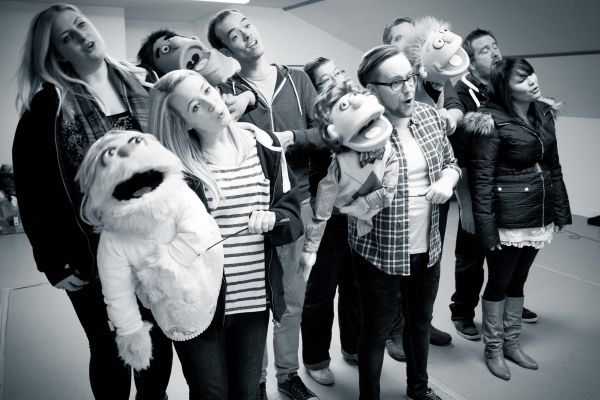 The fluffy and non-fluffy actors of Avenue Q will be gracing the shmu studios on the Culture Show today, presented by Angie Joss.
Harlequin Productions brings a musical comedy with a mixture of real actors and puppets to the Arts Centre & Theatre Aberdeen (ACT Aberdeen). The heart-warming story is the winner of Three Tony Awards, including Best Musical. The show tells the story of Princeton, a recent college graduate whose big dreams and tiny bank account lead him to move next door to his adorably naughty neighbours on Avenue Q.
With a whole host of characters from Kate (the monster next door) to Rod (the Republican with a secret) and the 'Trekkie Monster' (the internet sexpert), Princeton's journey to find his purpose in life will warm your heart and crack you up at the same time. The performance is Directed by Stuart Mearns and Musical Direction is by Craig McDermott.
Tickets for some of the shows running from the 19th – 22nd February at ACT Aberdeen are already sold out, as demand for this award winning musical has been extremely high. Please note that this show is not suitable for children!
Tune in online or on 99.8FM to hear the show this afternoon.