This is Dave!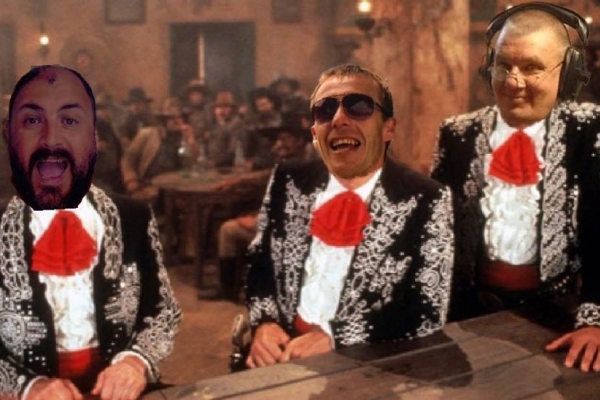 It's hard to believe that almost three years ago Dave Ironside presented his first Breakfast Show on a wet Thursday morning in October 2013 that now we are approaching show number 300.
Dave said: "Presenting that first show was nerve racking to be honest but I had got good advice before hand from experienced presenters like Colin Digby and Kojo who really helped me.
"Doing the Breakfast Show is unlike doing any other show, especially since we went to the three hour timeslot starting at 6am...it now means I have to get up about 4.30am but I love it! I still retain some of the features from the first show but they drop in and out just to keep it fresh, however, the 'Where Are They Now' feature has been an ever present on all the Breakfast Shows I have done."
The Breakfast Show presenters, known collectively as The Three Amigos, moved to a three hour timeslot in May last year and it gave them even more of an opportunity to link the shows from Monday to Friday.
Dave continued: "Some of the features run through every day of the week and we love the listener participation in these. It's also great to be associated with great presenters like Sandy Gibson and John Minty, my fellow Breakfast Show hosts."
So what's next... do we see a half century on the horizon? Stay tuned!
Tune in to shmu 99.8FM or listen
onli
ne on Tuesday the 2nd of August from 6am until 9am for Dave's 300th show.