Evan Duthie speaks to Mark Dawson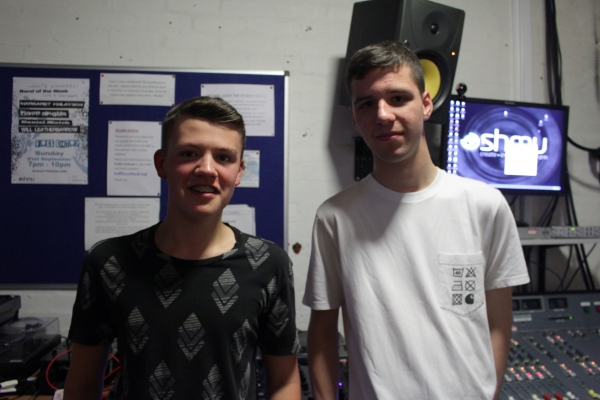 Things have not been looking not bad for Aberdeen based DJ, Evan Duthie. At 15 years old he has already DJ'd with BBC Radio 1's Annie Mac when her Annie Mac Presents Tour came to Glasgow at the O2 Academy last year. Evan also got a spot DJing in front of thousands in Norway at The Norway Youth Football Cup in Oslo in the Summer of 2015. Evan has also won the Original 106 "Pride Of Aberdeen" award in the "One To Watch" category. He is definitely one to watch out for in the coming years.
Evan came to shmuFM to speak to Mark Dawson who dedicated a whole hour of his show to Evan's work. Mark interviewed the 15 year old and then Evan took to the decks for the last 40 minutes proving to us why he is definitely one to look out for in the coming years.
Catch Evan on Mark Dawson's show on Wednesday 28th September from midnight until 2am. If you miss it, you can listen to the show again on the following links:
Listen to Evan Duthie's amazing 30 minute promo mix made exclusively for Mark Dawson.
https://soundcloud.com/markdawsonofficial/evan-duthie-mark-dawson-promo-mix
Watch Evan Duthie's DJ Set on Mark's Radio Show
https://www.youtube.com/watch?v=fMi30vxkgsU&feature=youtu.be