Pageant-winning hedgehog visits shmuFM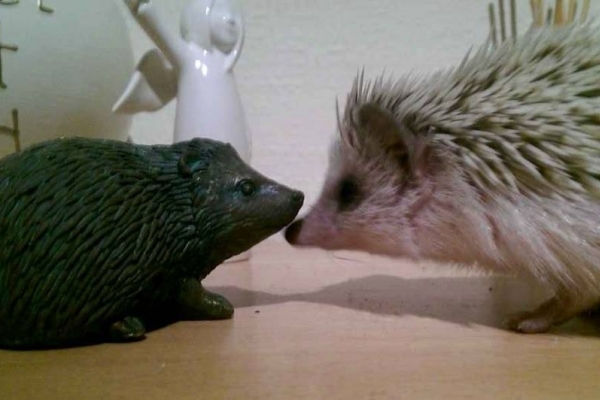 Perfectly coinciding with the start of Hedgehog Awareness Week 2015, shmuFM presenter Max hosted Ed and his two-year-old African Pygmy hedgehog Frankie on this Monday's edition of 'Not the News'. Frankie was crowned the winner of Scotland's first ever hedgehog pageant, which took place in Ferryhill Community Centre on April 11 2015.
Listen to the 'Not the News' host discuss all things Hedgehog with Ed alongside hedgehog news and regular features of the show. You can also hear Frankie weighing in with a few choice sniffles of his own during the show - you can find out more about Hedgehog Awareness Week here.
You can listen back to the show right here until Tuesday the 12th of May. For more updates, you can check Max's Facebook and/or Twitter.