SHMU staff attend local student fayres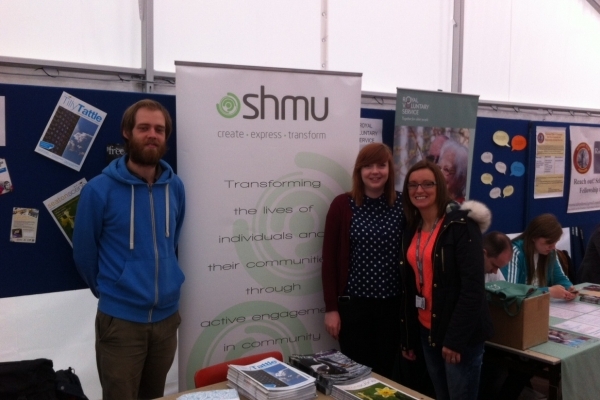 Over the month of September staff from shmu have been attending the many Freshers' Fayres put on to welcome new students in to the city.
Aberdeen Univeristy kicked off the lineup with their student fayre on Monday the 8th of September. Organisations from across the city turned up to encourage students to get involved in their volunteering opportunities.
Next up was North East of Scotland College.
SHMU managed to secure some new recruits for the radio, film, sound and press strands.
If you would like to find out more about our volunteering opportunities then give us a call on 01224 515013 or look at the various sections of the website.
Look out for us at the RGU Freshers' Fayre on Thursday the 25th of September!