MAP Case study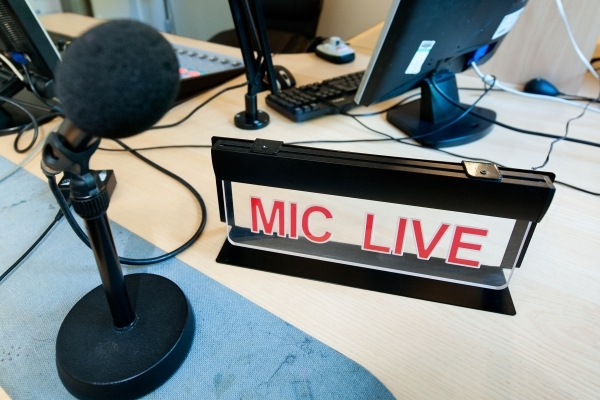 This is the story of one of our MAP (Media Access Project) participants. For confidentiality reasons we have called him Robert. Whilst in prison Robert attended the Creative Media Unit and learned how to create and broadcast radio programmes. He also took part in a rap session organised through shmuSOUND as he wanted to develop an interest in creating his own beats and music.
Robert was released from prison in April 2015. He was homeless at the time and used support from MAP to help him with the transition back into the community including securing somewhere to live. MAP staff also supported Robert with benefits, applying to college, accessing ILA, liaising with the Procurator Fiscal and Police regarding his belongings, an outstanding court case and his feelings of isolation in turning away from previous peers and offending behaviour.
Robert has engaged well and built positive relationships with MAP, the wider shmu staff team and the wider community, which has allowed Robert to speak more openly and honestly about ongoing issues he is facing. Robert now hosts a regular radio show on shmu where he plays his own mixes. His growing confidence and support from the shmu team has enabled him to create an artist brand and design, record and mix a CD and get involved in promotional events and gigs. He is currently working on an EP of his own tracks which he hopes to distribute locally and internationally. Robert has had no further involvement with the police since his release and has no outstanding charges.
Over the period since Robert's release, the staff team at shmu have continually commented on the positive changes they have observed in him and in his personal development. It is clear to everyone that he is becoming more confident and now chats with other volunteers and shmu staff and he is more relaxed and approachable. He has recognised the changes in his personality and believes that having a focus on media when he was released from prison played a huge role in this. MAP has also allowed him to access support which he previously never had.
Robert plans to continue working with MAP and explore the other opportunities open to him through shmu. He is also keen to support the work MAP does in the prison by allowing them to play his radio show and mixes there as well as sharing his story to encourage more people to access the support that is available.