Free Digital Media Workshops on offer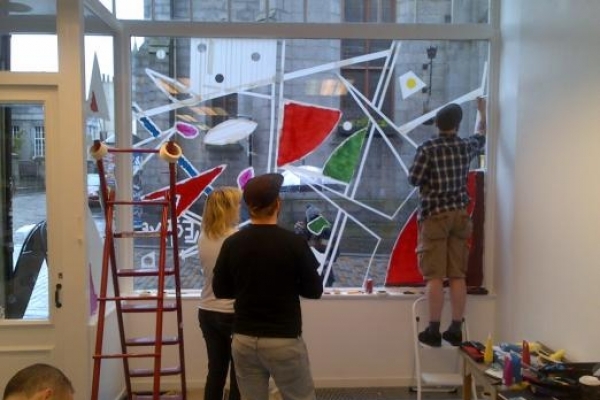 shmu is going to be part of an exciting project, led by The University of the West of Scotland, looking to provide training and support for people from Aberdeen in the run up to the 2014 Commonwealth Games in Glasgow.

Digital Media Cafés will be taking place in Edinburgh, Glasgow and Aberdeen. shmu will be organising and running the Aberdeen events, which will take the form of 4 sessions, run 2 weeks apart. The sessions are free of charge and will take place at Seventeen, on Belmont Street (where One-Up used to be).
The target audience for these sessions is 'in-need communities deemed to be experiencing social, cultural or economic marginalization, whether related to age, ethnicity, poverty, disability or social isolation'. So that's quite broad covers many individuals and groups in Aberdeen (at risk of isolation from the Commonwealth Games being in Glasgow?).

The session type and date are as follows:
Wednesday October 30th: Audio
Wednesday November 13th: Video
Wednesday November 27th: Blogging
Wednesday December 11th: Social Media

All these sessions will be from 6-8pm and refreshments will be provided. You don't need to attend all the sessions, but can pick and choose the ones which are of interest to you.

These will be fun, interactive classes and a chance to learn new skills. Also, it could lead on to you becoming a citizen journalist for the Commonwealth Games and receiving more training and some great opportunities.

If you think you meet the criteria and you're keen to sign up, just get in touch with Stevie Kearney at shmu by emailing stevie@shmu.org.uk, calling on 01224 515013, or popping in to shmu.