Media Access Project Celebrate YOYP! #2018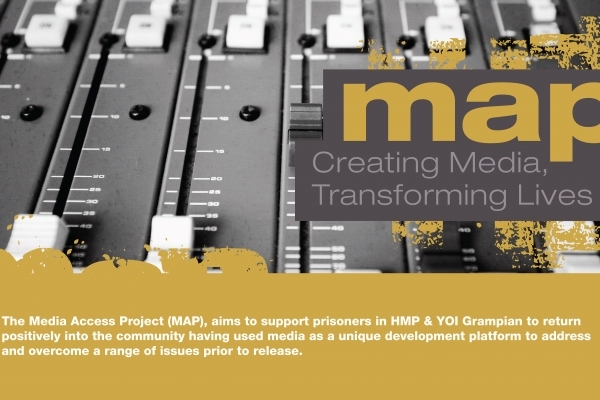 2018 saw HMP & YOI Grampian celebrate the Year of Young People. Throughout the year young people 26 and under engaged in various activities which fell under the 6 themes; Equality & Discrimination, Enterprise & Regeneration, Education, Participation, Health & Wellbeing & Culture.
The group of Ambassadors which represented prisoners from the male and female population of the establishment helped plan and organise all of the activities including the production of the end of year magazine.
The year started off with a Conversation Café, in which outside agencies were invited into the prison to engage with prisoners and give them a chance to influence decisions that affect their lives. The Café was a huge success with over 60 prisoners attending throughout the day.
From all the feedback given the ambassadors were able to plan and organise events and activities including; The Great Grampian Bake Off and the El-Classicon (Aberdeen Football Club Football Coaching Sessions).
All of these activities were well attended and the young people taking part in them had a good time and learned lots throughout.
The Media Access Project had a huge involvement throughout the year capturing it all on film and continued to support the group of ambassadors towards the creation of the Year of the Young People Special Magazine.
Overall, the year was a huge success and created a legacy in HMP & YOI Grampian with the inclusion of the Duke of Edinburgh Programme and the creation of a Bird Hide in the grounds of Crathes Castle that will continue to benefit young people and communities beyond 2018.