shmu receives Queen's Award for Voluntary Service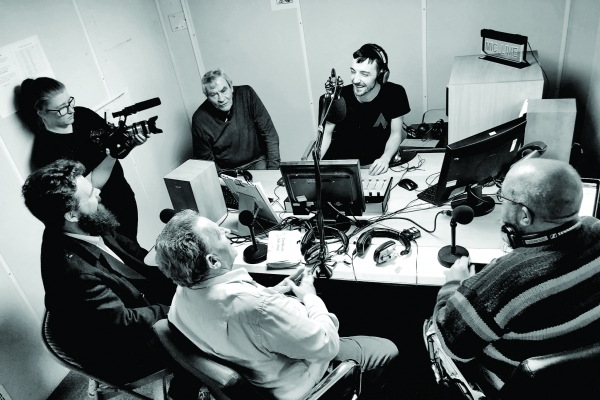 shmu has been honoured with The Queen's Award for Voluntary Service, the highest award a voluntary group can receive in the UK - the equivalent to an MBE.
The Queen's Award for Voluntary Service recognises outstanding work done by volunteer groups in their local communities and was established in 2002 to celebrate the Queen's Golden Jubilee.
We support over 200 volunteers on a weekly basis, and our CEO Murray Dawson said "It's an incredible honour for our organisation to have secured the Queen's Award for Voluntary Service. We just wouldn't exist without our amazing volunteers and every one has played a part in our story over the last 20 years. Absolutely fantastic news."
Our Volunteer Coordinator Tracy Ewing summed up the importance of our volunteers by adding: "We're incredibly lucky to have so many talented and committed volunteers at shmu, with almost 100 volunteers still volunteering and rising to the challenge during COVID-19. Whether writing articles for community magazines, recording radio shows, participating in our Tell Us campaign, or supporting other volunteers with technical queries our volunteer community has never been stronger. I'm proud to support and be part of such a loyal and creative team who are very deserving of such a huge award."
The commitment and dedication of the staff and volunteers was also praised by Trustee and volunteer Abeer Eladany who said they have a "profoundly positive impact on the wider local communities", and that she was "thrilled that they have been recognised with this prestigious award as shmu always inspires, motivates and holds the cultural banner across the region".
Finally, our Chair Jillian Evans paid tribute to the volunteers who "make SHMU one of Aberdeen's most valuable assets. Their energy, enthusiasm and commitment to support local communities says a lot about who they are, and the vital part they play in our great big shmu family".
Representatives of shmu will receive the award from Barney Crockett, Lord Lieutenant of Aberdeen later this summer, with two volunteers from shmu being invited to a garden party at Holyroodhouse in July 2021, along with other recipients of this year's award.