We're gearing up for a safe return to shmu HQ!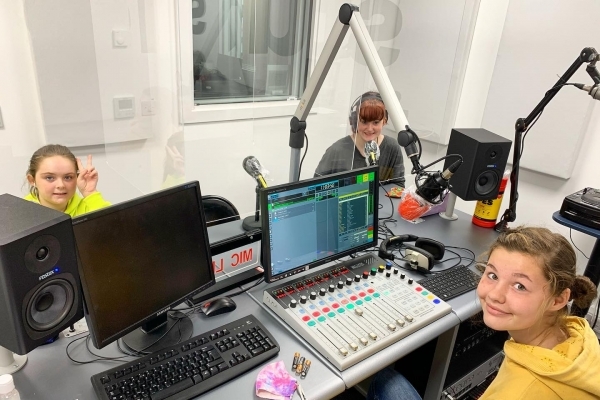 We've been busy gearing up for when we can return to shmu HQ!
Distancing and safety measures are being put in place, including the installation of perspex screens in some areas.
Pictured are some of our Youth Radio Project participants, who were lucky enough to take part in our first live show since March on Saturday 26th September!
We can't wait to get back 'home', and look forward to welcoming more staff, volunteers and guests when guidelines and regulations allow.
In the meantime, here's a quick look at some of the work being done:
Reception area
Reception area/breakout space
Volunteer PC area
Studio 1