57 North Presents: Green Beers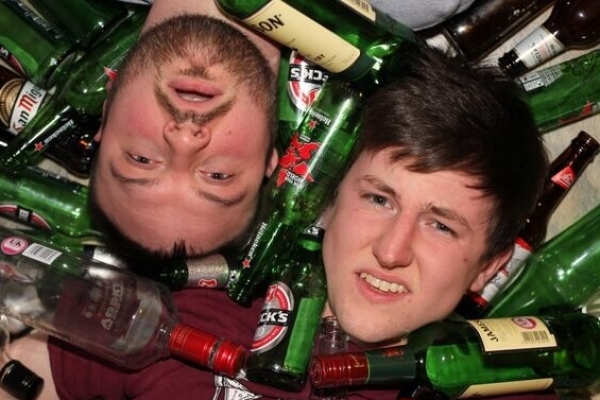 Aberdeen duo Green Beers are Ryan Wyness and Jack Mearns, they play punk tunes with elements of ska and folk.
Formed in 2016 as part of a New Year's resolution (along with watching every Police Academy movie together), they've released an EP, made a video and played shows around the country.
They released their debut full-length album 'Don't Worry About Nothing' in September 2018.
They'll be chatting to our host Alan on 57 North Presents on Monday the 12th of November from 8pm–10pm.
Missed it? Fear not, the show is also repeated on Friday at Midnight, or you can Listen Again here.
After Monday's show, you can also request any of the band's tracks on any of our other live shows by contacting the studio on 01224 483413, by texting 60300 (type SHMU, leave a space and then your message) or by emailing studio@shmu.org.uk.