Band of the Week: Colin Clyne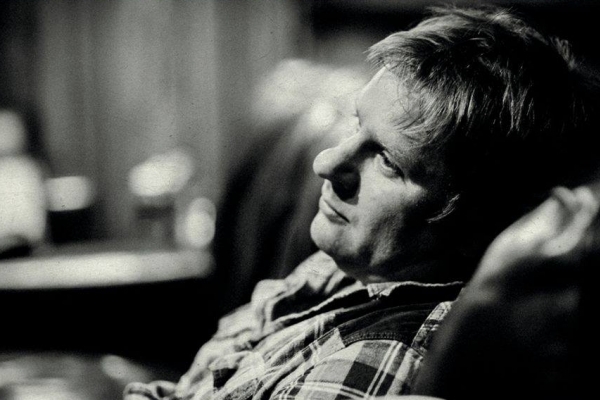 This week, our featured artist on shmuFM is Colin Clyne! You can hear his tracks throughout the entire week on our Breakfast, Packed Lunch and Cruise Control shows, and you can of course catch him on the Band of the Week Show on Monday the 9th of February, which broadcasts from 8-10pm.
Colin Clyne is a local singer-songwriter. A native of Stonehaven, Scotland, Colin Clyne recently ended a 10 year stay in California. He is now based here with a sizeable following from both UK & USA.
San Diego Music Awards in CA, crowned Clyne as the 'Best Acoustic Act' (previously won by Jason Mraz and Jewel in 2011 & 2012). More recently, Colin was named by NBC San Diego as one of San Diego's top 12 Singer Songwriters in amongst an elite list which featured Jewel, Tom Waits and the late Jim Croce.
In 2014 Clyne returned with new album 'The Never Ending Pageant'. Recorded, mixed and mastered by Grammy award winning Engineer Alan Sanderson at San Francisco's legendary Hyde Street Studio. Clyne's latest offering was released in July 2014 through one of Scotland's leading indie record label 'Fat Hippy'.
'Pageant' garnered both critical and chart success, and was heralded by STV as a 'truly stunning collection of songs' and The Sun as 'a glorious selection of country rock numbers'. Regardless of genre, Colin Clyne's music has a special sound, which touch's the heart and lifts the spirit.
You can hear any of Colin's tracks on any of our live shows by getting in contact with the studio on 01224 483413, by texting 60300 (type SHMU, leave a space and then your message) or by emailing studio@shmu.org.uk.
The Band Of The Week Show is repeated every Friday at midnight until 2am on 99.8FM, and you can listen to the show here on our website using the live stream or Listen Again feature.
EDIT: Colin performed a live set on air, and you can listen to two of these tracks right here: