Band of the Week: Rapture Imminent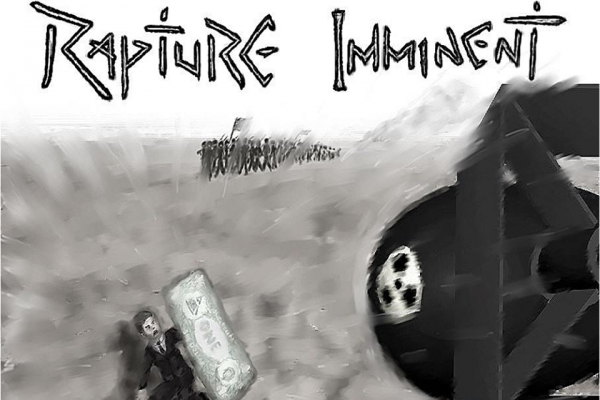 This week's on shmuFM, our Band of the Week is local thrash metal group Rapture Imminent! You can hear the guys live on the Band of the Week Show on Monday the 12th of May from 8-10pm.
Rapture Imminent - previously known as The Painkillers - is a four-piece thrash metal band, with elements of nu-metal and punk rock. Featuring a classic vocals/guitar, guitar, bass and drums setup, their sound harkens back to 80s metal (drawing inspiration from the likes of Metallica and Pantera) with lyrics that delve into subjects such as freedom, choice, war, ignorance, and society.
The group recorded their debut EP as part of shmuSOUND's Youth Music Initiative Project, and the result can be heard right here.

You can hear Rapture Imminent's tracks on any of our live shows by getting in contact with the studio on 01224 483413, by texting 60300 (type SHMU, leave a space and then your message) or by emailing studio@shmu.org.uk. You'll also hear a track from Rapture Imminent's debut EP on each of our Breakfast, Packed Lunch and Cruise Control shows all week.
As always, the Band of the Week Show is repeated every Friday at midnight until 2am on 99.8fm, and you can listen to the repeat at any time, right here.