Radio rookies take over shmu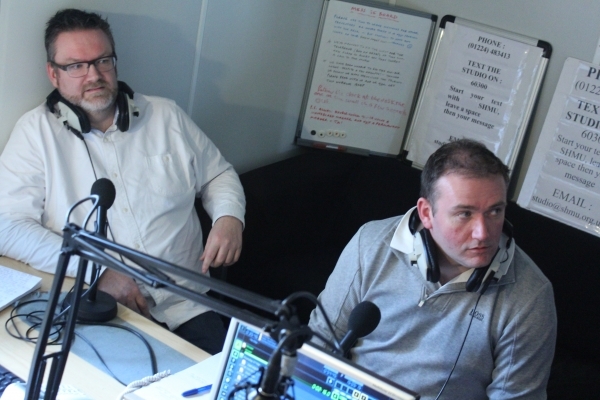 Newbies took over the shmu studio today, as shmu launched its first teambuilding day experience. A group of employees from Aberdeen Asset Management were set the challenge of researching, programming content and presenting a live show in just one day.
The day began at the Tillydrone Youth Project (TYP) where the team were introduced to the shmu team who will guide them through the teambuilding day and given a crash course on community radio, show topic discussion, show style, research, legal requirements and role distribution.
After a spot of lunch, the radio rookies are transported back to shmuHQ and are split into two groups. Group one were the editorial team, consisting of anchor presenter, two news/support presenters and a show producer.
Group two head up the features team, two members who will devise a short feature piece on the topic for broadcast during the show.
On top of all that, Team one receives technical training, draft running orders, scripts and intros and outros as well as choosing the music for the show. The second team record and edit a telephone interview for their feature piece.
After a quick run-through, the team then presented a one hour live broadcast on shmuFM followed by an evaluation, debrief and a well-deserved cuppa.
Well done to the team from Aberdeen Asset Management on a brilliant show!
If you would like to book a team building day for your company, please get in touch with us. Call Brian on 01224 515013 or email brian.woodcock@shmu.org.uk.