What is Early Interventions?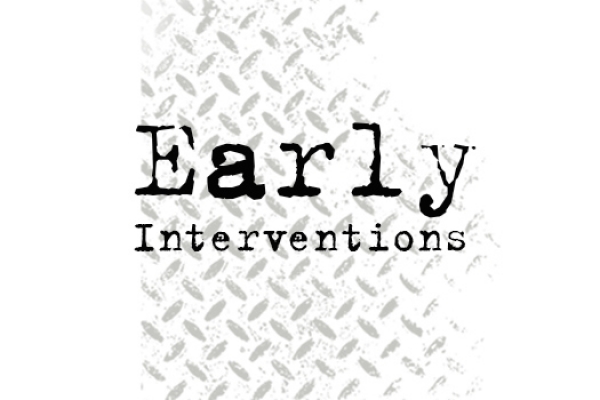 The shmuTRAIN Positive Progressions programme targets and engages young people in the Senior Phase who have been identified as being unlikely to secure a positive destination when leaving school. The programme offers an academic year-long course, which combine skills development with employability support, supported by staff from shmu based within the school.
The full programme has worked with 542 young people identified as being at Stage 2 of the national employability pipeline since it commenced in 2008. These young people have been identified as not 'job ready', who require a coordinated support package to address the barriers that they have to moving on to employment or training. Of the 542-young people shmuTRAIN has engaged with over the life of the project, 472 have gone on to secure sustained positive destinations – a success rate of 87%.
Positive Progressions Programme
Over the last 8 years the programme has supported 288 pupils from St Machar, Northfield, Torry, Kincorth, Harlaw, Grammar and Hazelhead Academies and moved 255 (89%) onto positive destinations.
The Positive Progressions Programme creates an opportunity to direct young people away from disengagement with education by providing motivating and appealing opportunities to build on their interests and provide a positive, but challenging learning environment. We have found that when key dimensions of education such as literacy and numeracy are delivered through a meaningful and exciting medium, such as community and digital media, there will also be improvements in achievement and attainment across other subjects.
The programme is delivered over two double periods a week, one double period is focused on Employability skills and the other is focused on a media based module, with pupils participating in two separate media modules during the academic year. Additional support is offered following the exam period to encourage participants to move on successfully to a positive destination.
Programme Breakdown
Employability – young people are supported to produce CV's and covering letters, learn job search skills, interview skills and the importance of presentation. Throughout the courses issues such as attendance & timekeeping, confidence, communication skills, personal presentation and appropriate language and behaviour are monitored and addressed. The aim is to have young people "job ready" so that they can sustain employment within the labour market following completion of their course. Employability sessions are not just focused on employment, there is also focus on expectations and likely career progression routes and they also include developing an awareness of and applying for training programmes and educational courses. Employer visits and presentations take place as part of the course to increase awareness of the opportunities available to young people.
Radio – Training in all aspects of radio production through participating in a weekly "live" radio show, which focuses on issues affecting young people. Participation progresses to being involved in the show's research, presenting and technical operation. Training takes place at school and also at Station House Media Unit where we have 2 full 'live' radio studios as well as an IT suite with Internet access for research. This component of the programme also contributes towards improved group work skills, working to a deadline, enhanced communication and improved literacy skills.
Video – Participants learn all aspects of the film-making process, from storyboarding to filming and editing. They will complete 2 projects during the programme; a public service announcement film for the school on a specific topic chosen by the school and a digital CV.. Editing takes place at Station House Media Unit where we have all the relevant equipment and software. Video is also used as a tool to develop self-confidence and self-awareness – this includes filming mock interviews and exploring the participant's body language, engagement and interaction.
Music – Training involves learning new methods of creating music and leads to production of their own tracks. Training takes place within school and can also be held in one of the studios at Station House, which is set up with mixing desks for DJ-ing. We also have access to the recording studio at Torry. This component of the programme also contributes towards improved group work skills, increased creativity and improved numeracy.
Digital Literacies - As part of the course all young people are educated in Internet safety, how to use the Internet, how to apply on-line, how to save attachments and how to have an employer friendly email address. Experience from the delivery of previous courses has evidenced that although young people are more than proficient when using social networks sites such as Facebook, they often have a poorer knowledge of how to use the Internet to search for and apply for jobs successfully.
Work trials and placements will also be arranged based on the individual needs & abilities of the participant. Short-term trials can be used to introduce young people to a variety of different working environments and to identify strengths and areas for development (with feedback from employers). Longer-term placements could result in future employment and training opportunities for individuals.
Accredited provision - As an organisation we have always believed that recognising and celebrating achievement is one of the key steps in building an individual's confidence that assists in the journey of moving on to a positive destination. Throughout the Radio, Video and Music modules the participants are developing skills in team work, communication, confidence, research, working to deadlines, taking responsibility for specific tasks and evaluating their own work. Each component will work towards a relevant SQA award.
shmu is an accredited SQA centre and have been delivering the Employability Award since October 2012. We deliver the Employability award at both SCQF Level 3 & 4 and have also the SCQF 5 courses in Radio Broadcasting and Television Production. Digital Music Technology is taught at as a non SQA course.
Financial Sustainability
The initiative is part of the Inspiring Scotland '14-19 Fund' portfolio, with over £1m being committed from Inspiring Scotland towards the shmuTRAIN programme over a ten-year period (2008-18).
Now in Year 9 of the programme, the funding from Inspiring Scotland is now on a downward trajectory, with the expectation that by the end of Year 10, the service will be independently financially sustainable.
The organisation is well placed to securing financial sustainability for the Positive Transitions component of the programme having become an Employability Fund provider. The challenge now is to secure financial sustainability for the Positive Progressions programme operating in Aberdeen's schools.
For more information on Early Interventions contact:
Brian Webb - shmuTRAIN coordinator
e.mail: brian@shmu.org.uk
phone: 01224 515013