shmuTRAIN team gains a plus one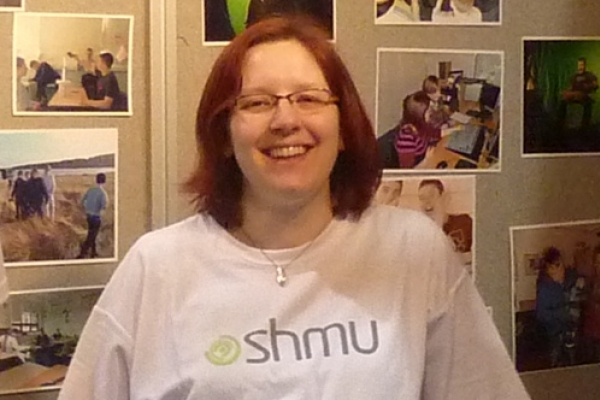 The latest member of the shmuTRAIN team has arrived! Michelle Trail, our shmuTRAIN employability development worker, who ditched us in favour of maternity leave a couple of weeks ago, has given birth to a beautiful baby girl.
The shmu team received a message from proud Dad, Alistair this week 'After 39 hours of labour and being delivered by C section Michelle Trail and I are delighted to announce the safe arrival of Isabel Helen Trail at 7lbs 6.5 oz. Mum and baby doing great. So proud of them both'. Everyone was very pleased to share in the good news, although no pictures of baby Isabel yet, as Michelle wanted to make sure that all her family had seen her first.
Our shmuTRAIN coordinator Brian Webb told us 'She (Michelle) is a trooper - her first message to me is put it up on shmuTRAIN Facebook page so the kids know.' How's that for dedication shmu fans?!
Congratulations to the Trail family and the whole team at shmu wishes them all the best and are looking forward to meeting the new arrival in the very near future.