shmuTRAIN to win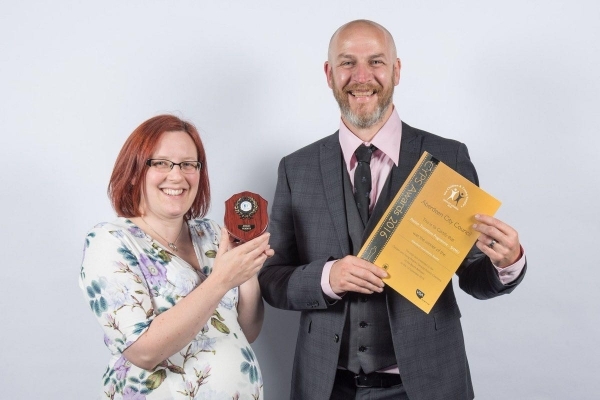 shmuTRAIN have won the Aberdeen Guarantees award for their Positive Transitions programme. The award is for 'practical and successful approaches which have supported young people into positive and sustained destinations.'
Brian, shmuTRAIN Co-ordinator said: "We were up against stiff competition and were not expecting to win so very pleased that we did!
"Our win would not have been possible without the hard work and motivation of the young people we support, they continue to surprise us on each course."
Positive Transitions is a 12 week employability and skills development course which incorporates community media training to increase core skills and support young people (16-19) into education, employment or training.
The next course will start in October and is available to young people living throughout Aberdeen city.

If you work with any young people aged 16-19, not in education, employment or training, who would benefit from an employability & skills development training course please contact Michelle.Trail@shmu.org.uk or Brian.webb@shmu.org.uk or call 01224 515013 or ask a staff member to see if we are in.