WWII film re-mastered for D-Day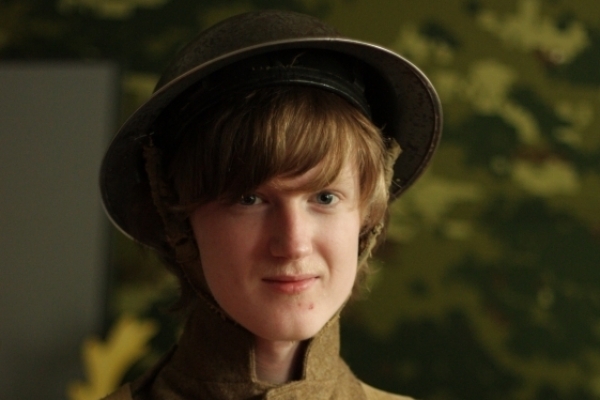 Veterans are returning to Normandy today where the D-Day landings took place over 70 years ago to reflect and remember those who lost their lives. Lots of 70th anniversary commemorations are taking place all over the world and shmu have their own mark of respect by issuing re-mastered DVDs of their World War II documentary, filmed last year.
The original brief was to interview local World War II veterans to capture their stories for future generations. shmu teamed up with the Gordon Highlanders Museum to connect with the veterans and the group also spoke to older people who were young children growing up in Aberdeen during WWII. The Gordon Highlanders also very kindly arranged an education session to give the group an introduction to the history of the Highlanders and the wars they fought in.
The interviews and filming all took place over a very hectic 2-3 week period in early August 2013 with editing taking place at the end of the month. The group were supported by tutors at shmu but our young people did the majority of filming, directing and planning themselves.
All of this hard work was rewarded with an official screening at The Belmont Filmhouse, as part of the 50+ Festival last year. The film has just been re-mastered on DVD with copies made available for schools, libraries, The Gordon Highlanders Museum and participants. If you would like a copy, get in touch with us on 01224 515013 or email info@shmu.org.uk
You can watch the full film here

Contact Us
To find out more about the BFI Academy
Get involved
---
If you would like to be part of the BFI Academy please download the application pack and send to bfi@shmu.org.uk
Commercial Projects
shmuTV has over 15 years of production experience across the North East. We support organisations, companies and individuals to make their own film, by providing training or equipment, or we can do it all for you.