My wonderful week of work at SHMU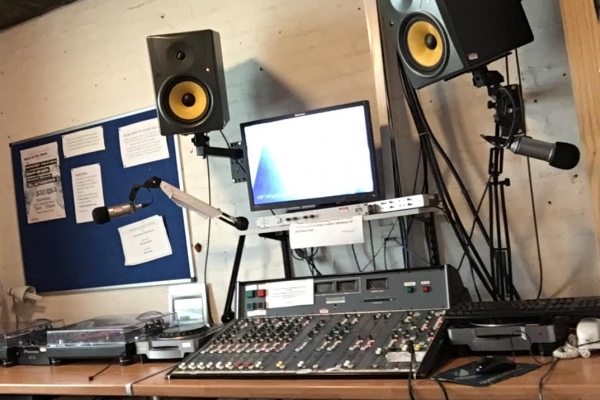 Estelle Zarzoso joined us here at shmu for her work experience. Here is what she has to say about her time here...
My week started on a simple, mild Monday morning with not many expectations on what my upcoming tasks were for the future days. Coming into SHMU I was quite nervous as I had only a single image within my mind that there was a possibility that I would be stuck behind a desk for the entire week while staring blankly on to the dull computer screen. However, this was simply not the case, in fact it was far from it. My vision couldn't have been more wrong.
I never fully understood the potential that SHMU has and its capabilities. It's not all just about radio shows. By working with SHMU for the week I was able to broaden my horizons and expand my knowledge of what SHMU has to offer. I was able to look at the different aspects of journalism, media, music, the youth media projects and many more. I was able to explore each and every one of these aspects by becoming a journalist, teacher, researcher etc.
My days were all filled with excitement, curiosity and fun as I was given a wide variety of opportunities to get up and participate in many events including: the AIYF launch at the Bon Accord Centre, where I was able to interview different people's aspects of the festival, interview the people involved with the opening of the Len Ironside Centre and had a private tour of the brand new facilities (which were amazing as they are going to able to contribute and help many people that require extra help in life). Lastly, I was able to attend Manor Park Primary and help them to write up their scripts and help the children with their confidence levels as they are hosting a radio show and with it being their first time on the radio the kids required a little supports to boost their confidence, which I was more than happy to do.
I looked at so many different aspects of what SHMU does altogether and I was simply amazed by the sheer work they do. I am so grateful for this opportunity and experience as it was something that was a little outside my comfort zone as I am not well experienced on working in the world of journalism or working in a primary school environment. This experience has allowed me to open my mind to the different connections SHMU has with the rest of Aberdeen. Thank you so much SHMU for a great week. I couldn't have asked for a better more fun week working with everyone. Thank you again.