Youth Media Cover the Kick-starting First Event of AIYF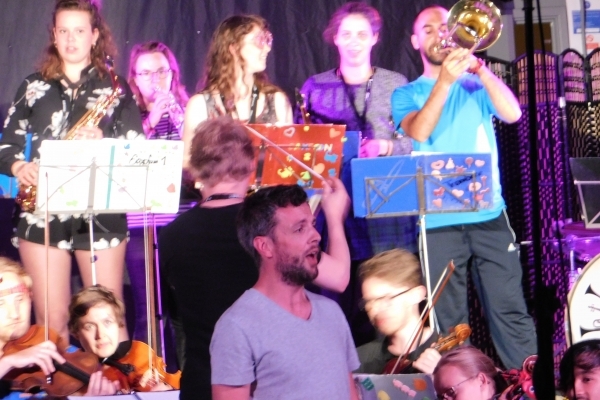 Yesterday, the 28th of July, we at youth media went over to Inchgarth Community Centre for the premier of aiyf to deliver an exclusive coverage of the first official event in AIYF 2017.
Yesterday was a fun filled evening featuring many multi-cultural performances featuring a Jamaican Youth Theatre that delivered a musical dance about youth back in Jamaica. There was a Dutch orchestra named the Ricciotti Ensamble performed a peice full of dance, music and overall fun. They interacted with the audience making it very engaging to watch and listen to. Millicent, a Nigerian born, Aberdeen baced vocalist sang her own written songs about love. A Burundian Drum group named the Ruciteme Karyenda performed a huge traditional drum dance. It was really fun to watch as they wore traditional clothing, they spoke their own language. It was good to see their culture. Treol, a string trio from Edinburgh performed a mix of traditional songs.
Check out the footage that we recorded to see even more performers and/or to see the performances for yourself if you missed it.
By Miku