Youth Media Team head to Neverland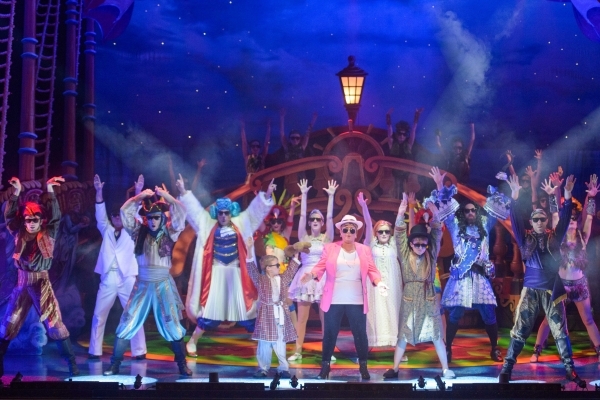 It has been a very long time since I myself had been to a panto. When I heard Peter Pan would be in theatres I was excited when the opportunity raised to see it. At first the idea of audience participation and sitting in a theatre filled with screaming children waving multi-coloured flashing swords was a bit unnerving. However once the panto started and the audience got involved in the first "Oh yes you did" of the night my worry of audience participation disappeared and I embraced my inner child.
There were parts during the performance where I laughed till there were tears in my eyes. I don't think I have laughed that hard in a long time and this Panto managed to get in stitches in a single line. It wasn't just me that was enjoying myself. During one moment even the performers got themselves in a bit of a giggle. It was good to see that they were having fun too. It may not have been part of the performance but it certainly made it ten times better. The 3D part of the panto is something I'd like to highlight. Although all of the Panto was outstanding, with the Aberdeenized 12 Days of Christmas song being my favourite, the 3D was something new and exciting. Although I may have been sceptical of how it was going to work at first I was pleasantly surprised. This fear entailing 3D adventure with two of the crew from Captain Hook's ship got the audience screaming and jumping in their seats.
Peter Pan took us on a magical adventure through Neverland with Wendy, John, Michael, Tinkerbell and the Lost Boys. It was full of laughs and jaw dropping moments that made the performance all that more special. It was a thrill to go back to the Panto and see something I loved so dearly as a kid. This is definitely a performance the cast should be proud of. And remember it's "all about that bass no haddock".
"Never say goodbye, because saying goodbye means going away and going away means forgetting." – Peter Pan