Terry McDermott on Cruise Control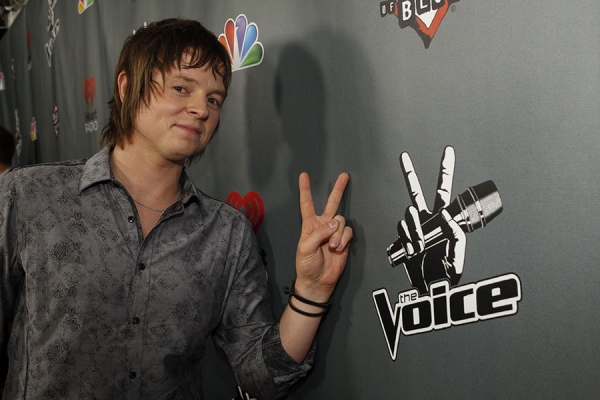 The Voice USA runner-up Terry McDermott came in as a guest on Cruise Control with Gary and Nikki on 13th June... and ended up staying for the whole two-hour show!
Terry - originally from Aberdeen - was the runner-up of the third season of the American version of The Voice and has garnered quite a following in the USA, as well as here in his hometown, and across Europe.
His performance of the hit "Baba O'Riley" from The Who opened the Blind Auditions of the third season of the popular talent show. Three of the four judges (Adam Levine, Cee Lo Green and Blake Shelton) hit the "I Want You" button on hearing Terry's performance. Terry chose to be a part of Team Blake.
By the time of the final show of The Voice Season 3, Terry McDermott had seven of the top ten (including all of the top five) songs on the iTunes Rock chart. Since Terry's 2nd place finish on The Voice, he has released his single 'Pictures', which peaked at number one on the iTunes rock charts. Terry has a growing fan base, with a number of fans dubbing themselves the "McHobbits."
We very much enjoyed having Terry as a guest here on shmuFM and we would like to wish his band, Terry McDermott and The Bonfires, lots of success with their Euopean and World tours and forthcoming releases.
You can join Gary and Nikki on Cruise Control between 5pm and 7pm on Thursdays on 99.8FM.